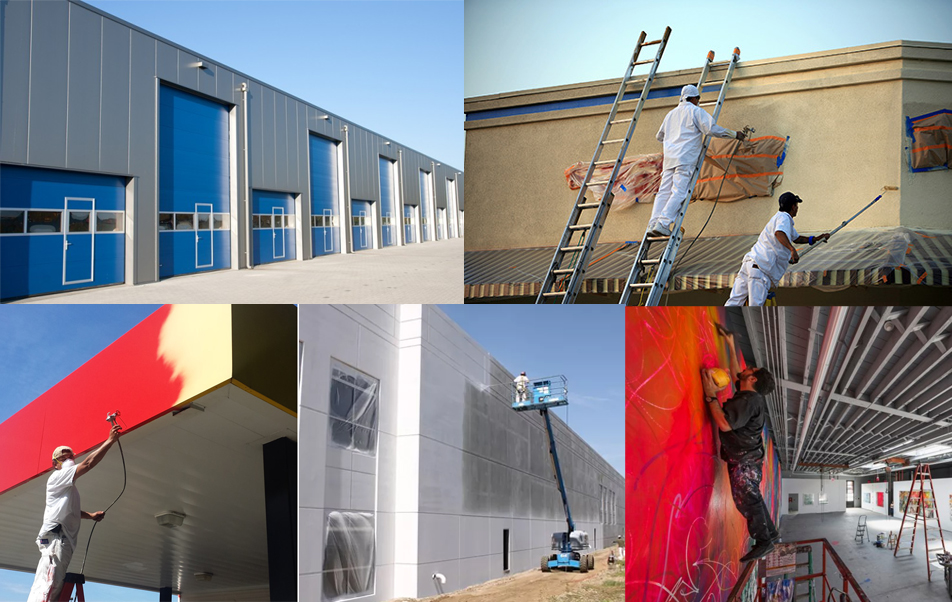 Summer is over, so you might be spending more time at your office. Take a look at your commercial building, whether your facility require a new paint job or not.
Enhancing up the beauty of your commercial space with a fresh coat of paint can prove out to be advantageous for your business as it can impress your clients and can improve morale and productivity of the employees. It not only gives a beautiful appearance to your walls but also protects it. Additionally, it has a high ROI (return on investment) for your business. For instance if you require floor marking painting service for your commercial or industrial building then you can go for Warehouse Floor Marking Paint. Is all this sounds good to you? If yes, then hurry up! Get the interior painting job done this winter with the best professional company. Let's have a look at some reasons why winter is the perfect time to get started with your interior painting job.
1- Paint Cures better in the winter
For curing paint, the winter with cold and dry air is extremely good. Humidity of summer can take a long time for paint to dry as compared to winter. So in winter you project will be getting done fast and efficiently, but that's not the case in the summer. This is the high time for sprucing up the inside of your facility and to beautify your commercial building. So if you are thinking for Play School Cartoon Wall Painting then winter is the perfect time for you to get started.
2- You don't have to open all the Windows
In case of painting in the commercial buildings, it is vital that the commercial space should have proper ventilation for the paint fumes. But when the temperature is 30-below zero then there is no need to open each and every window in the building. So don't worry as your clients or employees will not freeze during the painting process in winter.
3- The Job can get done Faster
Unlike exterior commercial building painting jobs, the hours of the interior commercial building painting job aren't calculated when the sun rises and sets. You can continue with your painting job even after the early evening. This enables the more flexibility for the painters to work for long hours and complete the painting project faster within few days.
4- Commercial Painting Companies aren't as Busy
During winters commercial painting companies is not as busy as in the summers. As a business owner, this would be a plus point for you as the painting job will get according to your schedule needs and it would be easy for you as compared to the months of overbooked summer. In case you need Commercial Vehicle Painting services then you are at the right place. Contact us for all your commercial vehicle painting requirements.